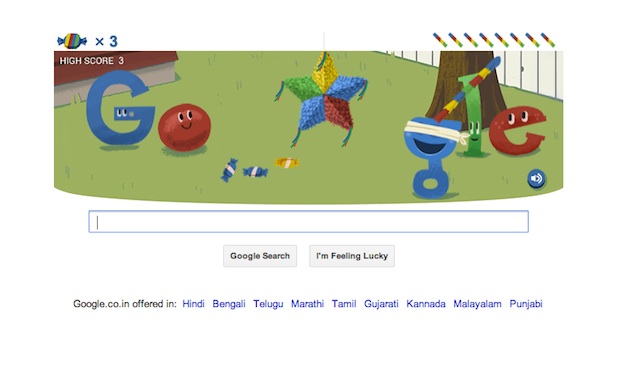 Ah…little Google has turned 15! It will soon be old enough for a driver's license – except it won't need one because it will have a driverless car!!
Okay…okay-dot-whatever. To celebrate the world changing as we knew it, Google celebrated its first 15 years with announced changes in search intended to help users get information more quickly and new features for search on its Android and iOS apps, along with deeper integration of Knowledge Graph. All this and it's called, Hummingbird.
"Remember what it was like to search in 1998? You'd sit down and boot up your bulky computer, dial up on your squawky modem, type in some keywords, and get 10 blue links to websites that had those words. It seemed like magic (and it was way way faster than card catalogs and microfiche!)," wrote Amit Singhal, senior vice-president of Google Search on the company blog.
Ha-ha-ha! Card catalogs and microfiche! Yea, those were the days!! You gotta admit, one can't recreate that
?musty, ancient library atmosphere sitting at a laptop.
"Having a 'conversation' with Google should also be more natural," Singhal continues. "Ideally, you wouldn't need to pull out your phone or tap buttons to use Google. We're not quite there yet, but you can already do a lot with just your voice.
"In the next couple of weeks, you'll be able to download a new version of the Google Search app on iPhone and iPad. With this update, you can get notifications across your devices. So if you tell your Nexus 7, 'OK Google. Remind me to buy olive oil at Safeway,' when you walk into the store with your iPhone, you'll get a reminder. We'll also show you Google Now notifications so you're not late to your cooking class."
Oy!
Google also promises cleaner, simpler search on mobile devices.
GooglePlus at 1 billion users???
Along comes researcher Greg Miernicki who claims GooglePlus has reached the 1-billion-user mark.
How does he calculate this, along with research partner, Francois Beaufort?
"Before November 15, 2012, we use the numbers Google provided publicly, Miernicki explains. "Since then, we began calculating the number on our own. To do this, we first download the Google+ Sitemap. Then, we walk through this file and find all the sub-sitemaps available. For each sub-sitemap we find, we download it and then count the number of Google+ profiles and the number of Google profiles contained within it. Tallying all this gives us two numbers: Google+ users and Google users. We do this once a day."
The figures are, of course, the raw number of registered users. Active users on the network will be fewer, some argue far fewer. But still, if the numbers are accurate (and no reason exists to believe they are not), it is very significant indeed for GooglePlus.
Blogger Dustin W. Stout put together a little graph to compare the major social networks by total number of registered users. Interesting. Thanks, Dustin W. Stout: